Hocking Hills Scenic Retreats
Hocking Hills Scenic Retreats

Logan, Ohio 43138

Phone: 740-603-7223

Web Site:

hockinghillsscenicretreats.com

Property Overview

Hocking Hills Scenic Retreats is comprised of two resorts The Rockside Cabin and The Dockside Cottage. The Rockside is a one and half story, log cabin nestled beside an impressive rock formation and a gently flowing stream. There are two private bedrooms sleeping up to six guests. There is an impressive stone fireplace and tastefully decorated living room. The Dockside Cottage is three story a-frame that overlooks the beautiful Lake Logan marina and which serves as s the public boat dock. The cottage has very easy access to local shopping and dining establishments. Wildlife, artistic, avian and nature enthusiasts are certain to enjoy this cottage and the two level decks overlooking the lake. Three private bedrooms can sleep up to six occupants.

Category: Hocking Hills Cabins
Accommodations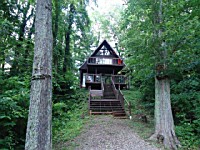 Dockside Cottage
- Dockside Cottage is a 3 story A-frame overlooking beautiful Lake Logan. It has immediate access to the boat docks boat ramp. The cottage has 3 bedrooms, a reading loft and a living room with glass front facing the lake. There are 2 levels of decks.
Maximum Occupancy: 6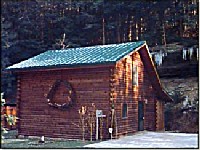 Rockside Cabin
- Rockside is a log cabin nestled beside an impressive rock formation in the Hocking Hills. The two private bedrooms can accommodate up to 6 guests. There is a gas fireplace, hot tub, charcoal grill and fire pit. There is also a gently flowing stream.
Maximum Occupancy: 6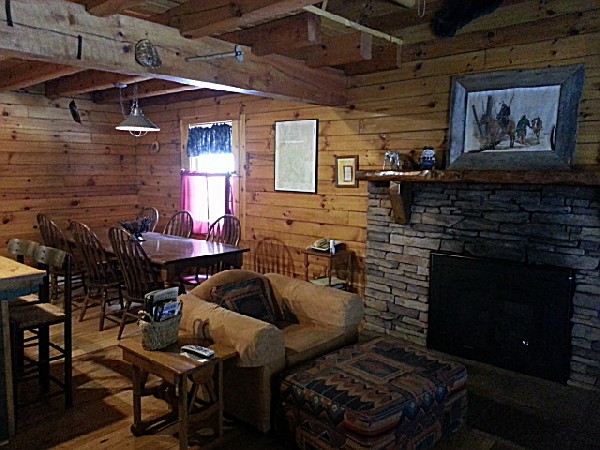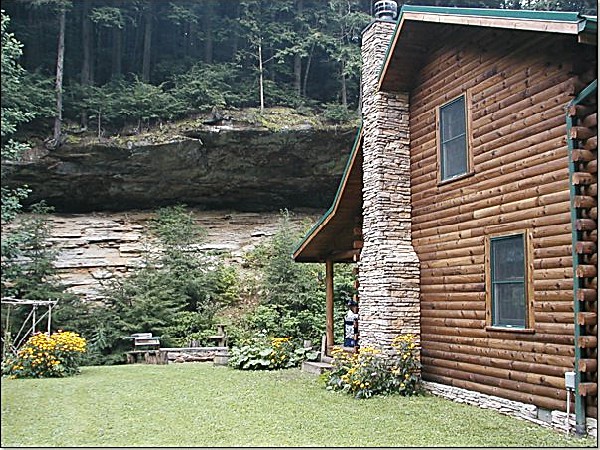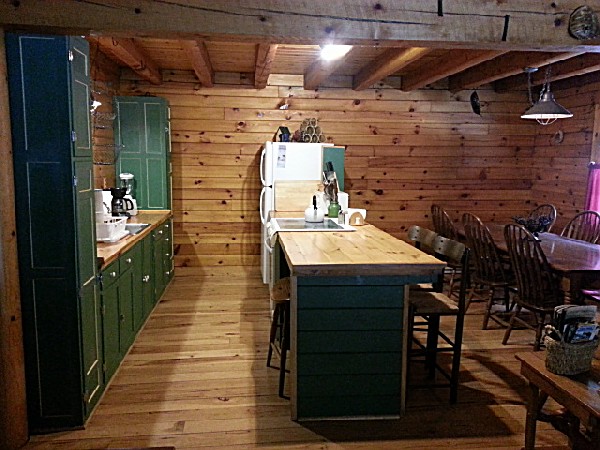 Combined Featured Amenites
(The most commonly requested Hocking Hills amenities are listed in bold)
•

Hot Tub


• Gas Log Fireplace
• Electric Fireplace
•

Big Screen TV


• Cable Television
• Satelite Television
• DVD Player
•

Fire Ring


•

Air Conditioning


• High Speed Internet Access

• 2 Bedrooms
• 3 Bedrooms
• Full Bed
•

Queen Bed


• Bunk Bed
• Shower Only
• 1 Bath
• 1 1/2 Baths
• Gas Grill
• Charcoal Grill

•

Suited for Children


•

Pets Allowed


•

No Smoking Inside


• Telephone
• Television

Web Site:
hockinghillsscenicretreats.com