Gingerbread Haus LLC
Gingerbread Haus LLC

Pumpkin Ridge Rd.

New Plymouth, Ohio 45654

Phone: 740-707-9738

Web Site:

www.hockinghills.com/gingerbread

Property Overview

Family friendly house on 11 wooded acres with deck overlooking private pond. 3 bedrooms each with private bath, sleeps 8, hot tub, kitchen w/ new appliances, gazebo, satellite TV & game system.


Category: Hocking Hills Cabins
Accommodations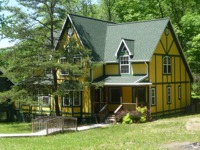 Gingerbread Haus
- Family friendly house on 11 wooded acres with large deck overlooking private pond. 3 bedrooms each with private bath, sleeps 8, hot tub, kitchen w/ new appliances, gazebo, satellite TV game system.
Maximum Occupancy: 8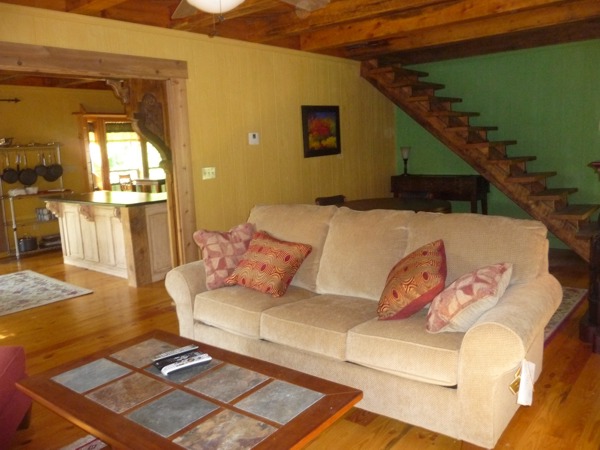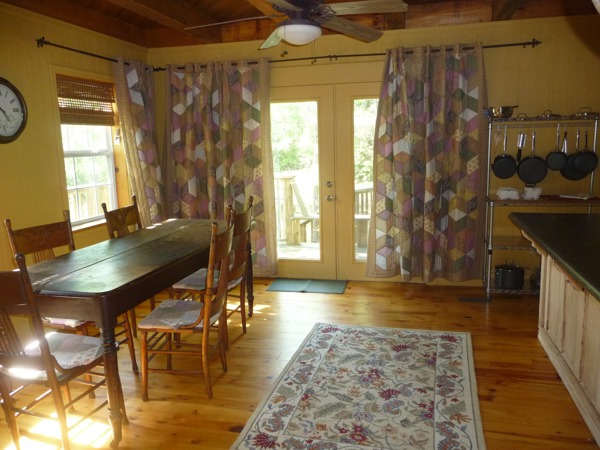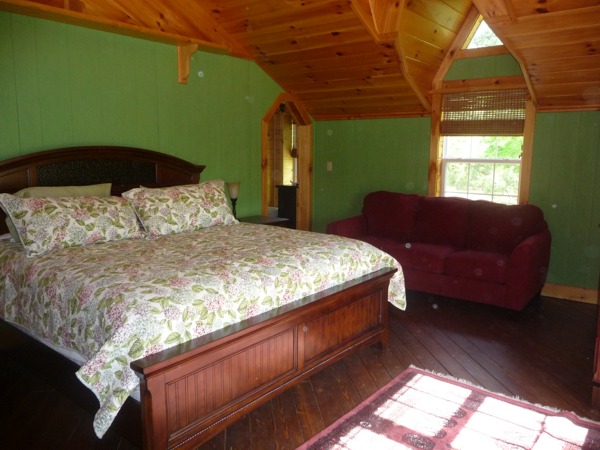 Featured Amenites
(The most commonly requested Hocking Hills amenities are listed in bold)
Visitor Reviews
Rating

4 out of 5

Wonderful

Review Posted:

Feb 26

Date of Visit:

June

I almost hate to write this review because I don't want other people to know about it. My family stayed here last summer. I had researched many cabins. This was the best deal. Three bedrooms, 3 1/2 baths. Everything was clean and very comfortable. Kitchen and bathrooms were well stocked: coffee, creamer, popcorn, shampoo, soap etc...The cabin offered so much for a family and so spacious. My daughter will be staying here again with friends this spring. I would def go back again, also very nicely decorated and secluded. The only downside was the water pressure was low.
Rating

5 out of 5

Anniversary Getaway

Review Posted:

Dec 23

Date of Visit:

December

We enjoyed 7 nights in this wonderful "Haus". Location is very easily accessible, yet secluded and private. The view from the kitchen dining alcove is so peaceful and lovely. Cooking in the well-stocked kitchen was not a chore, but a pleasure. The hot tub was great - it snowed just a bit as we soaked one afternoon. We only used the king bed and it was very comfy. The house was extremely clean. We both loved our time away from "life" and would not hesitate to return.
Rating

5 out of 5

Perfect!!!!

Review Posted:

Sep 30

Date of Visit:

September

I stayed here with family and friends (8 total)on Sept. 28,29. It was FABULOUS! Extremely clean, beautifully decorated and well stocked..had everything we needed. The pictures on website are good,but dont do it justice! My 9 yr old son caught 7 fish, had a fire both nights..we had the harvest moon..it was beautiful. Beds are super comfy! I honestly have no complaints. The owners were able to give us early check-in and check-out. It was better than expected! Will be planning another LONGER visit next time. I would strongly reccomend staying at The Gingerbread Haus
Reviews are the subjective opinions of Hocking Hills visitors and not of HockingHills.com
Web Site:
www.hockinghills.com/gingerbread