Cherry Ridge Retreat
Cherry Ridge Retreat

22097 Cherry Ridge Road

New Plymouth, Ohio 45654

Phone: 740-380-7777

Web Site:

www.cherryridgeretreat.com

Property Overview

Hocking Hills finest luxury cabins combine the privacy and beauty of a woodland paradise with the comforts and amenities of upscale living. Amenities include, Gourmet Kitchens, Stone fireplaces in family room and master bedroom, Artist-designed furniture, Private Cabana with deluxe hot tub, custom bar and stereo. Each cabin is situated to allow for absolute privacy. As an adult only retreat we can promise a romantic get-a-way not to be forgotten.


Category: Hocking Hills Cabins
Accommodations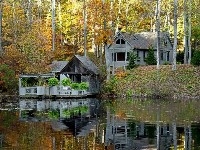 Boat House
- The Boat House includes a 2.5 acre Angler's Paradise - boat included. Our deep water aeration system allows superior fish species to grow and thrive. The lake is stocked with striped and large mouth bass, hybrid blue gill, perch and sauger.
Maximum Occupancy: 2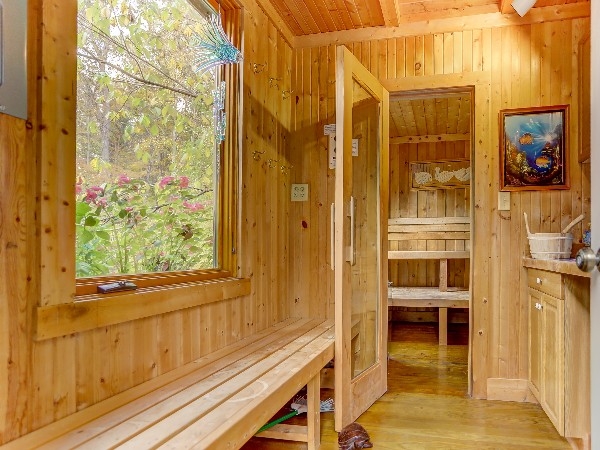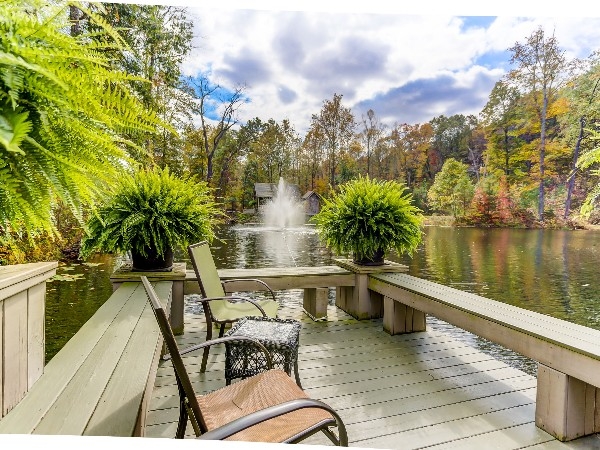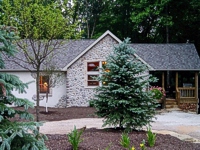 Ravines Edge
- Defined by one-of-a-kind quality with breathtaking views of wildlife in their natural habitat, Ravine's Edge will become an address of distinction that promises a richness of life reserved for a discriminating few.
Maximum Occupancy: 2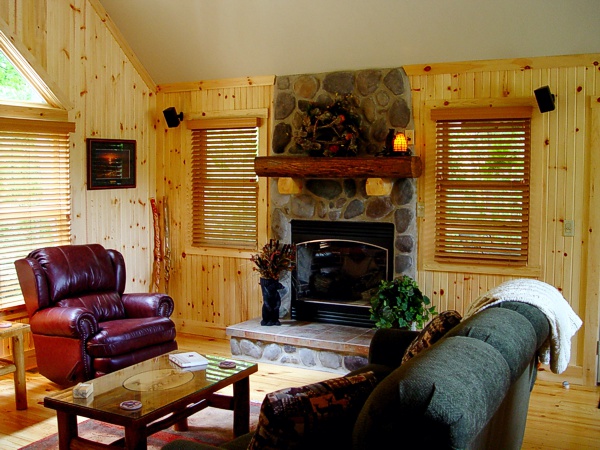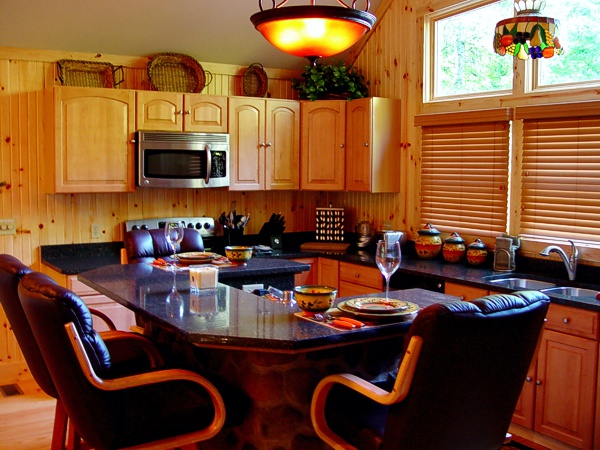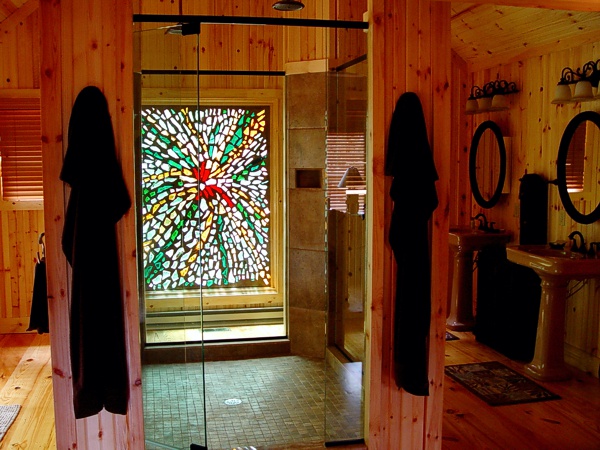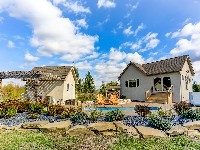 Observatory
- The Observatory at Cherry Ridge Retreat features sweeping views of unique topography and extraordinary privacy. Also included are a hot tub, in-ground cold plunge and an in-ground heated swimming pool, to provide you with your very own Spa-in-the-Woods.
Maximum Occupancy: 2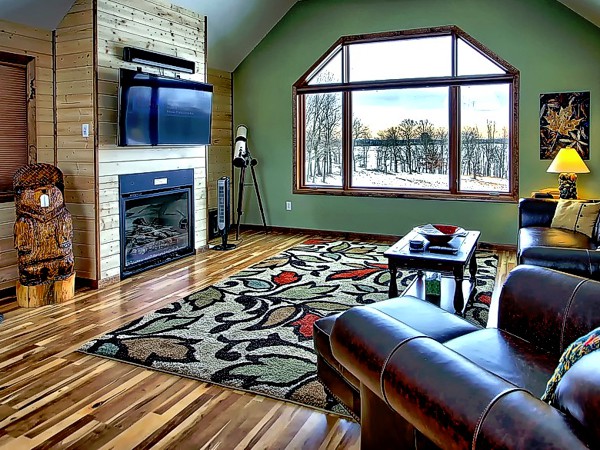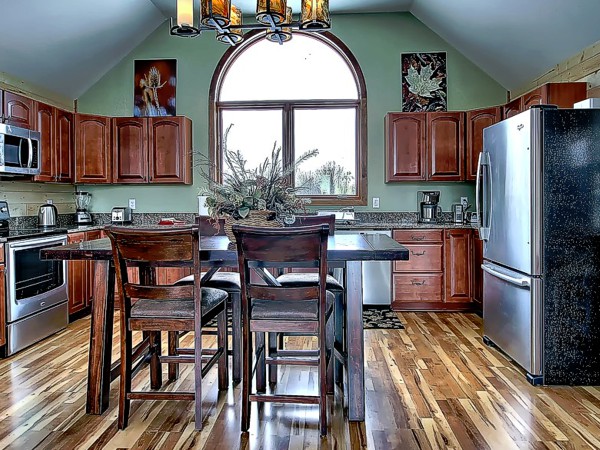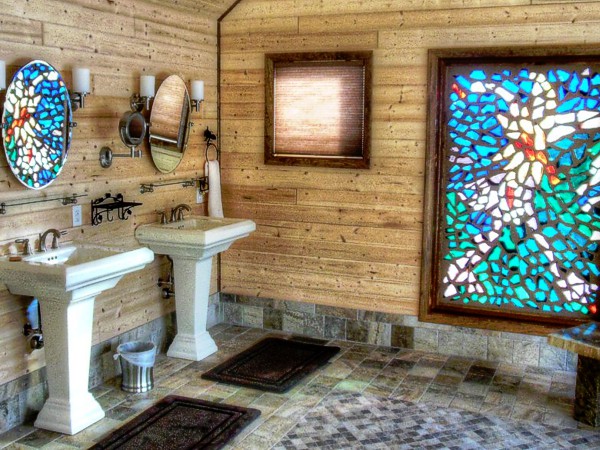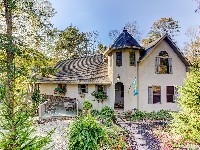 Lake House
- We like to think of The Lakehouse as the crown jewel of Cherry Ridge Retreat. Principally reserved for discriminating couples seeking one-of-a-kind accommodations where only the best is good enough.
Maximum Occupancy: 4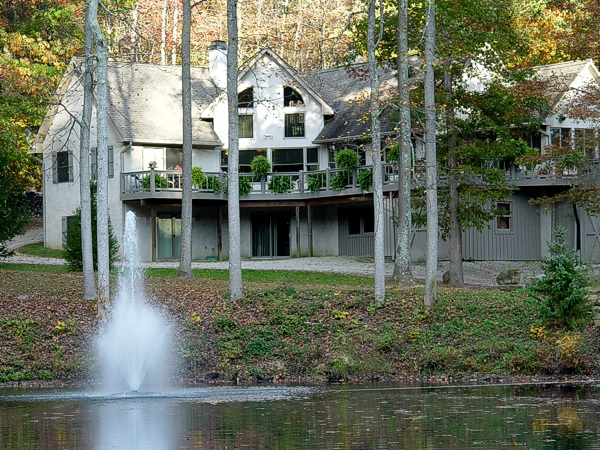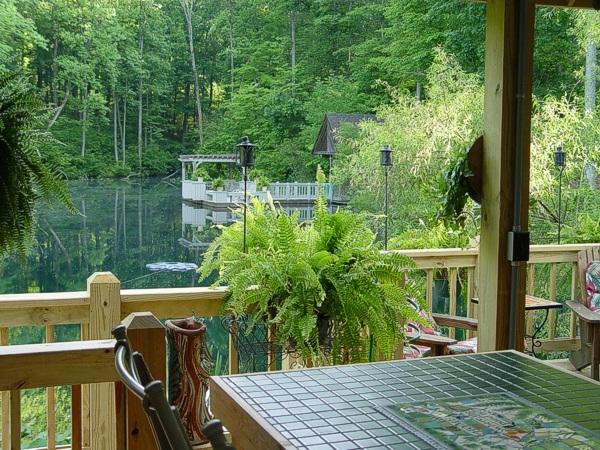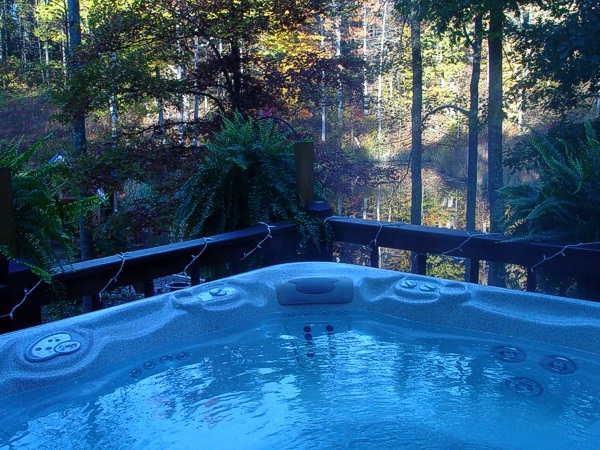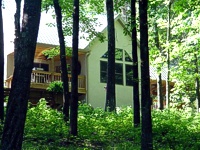 Oak Ridge
- Oak Ridge is the most secluded deluxe cabin on the property. It is situated on a heavily forested ridge and derives its name from all of the red and white oak trees that surround it. Also features a Serenity Room with 2 High End Massage Chairs
Maximum Occupancy: 2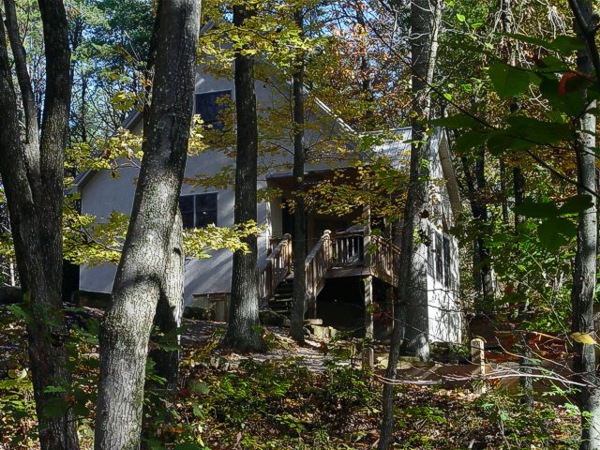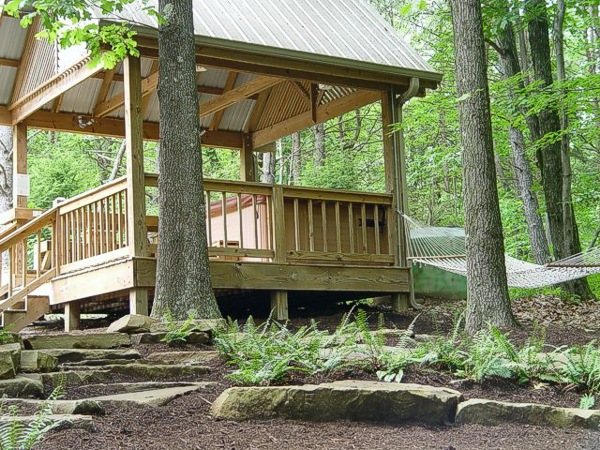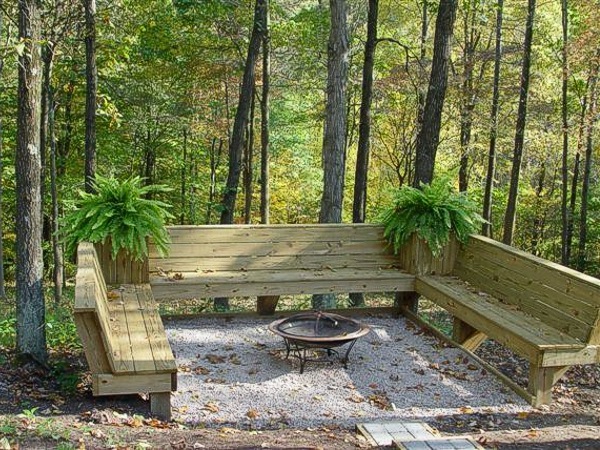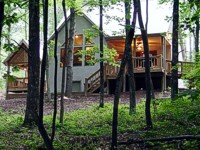 Whispering Pines
- Whispering Pines overlooks one of the largest ravines on the property. As the name suggests, Whispering Pines is situated next to a lovely pine grove. Whispering Pines also features its own private pond and fire pit.
Maximum Occupancy: 2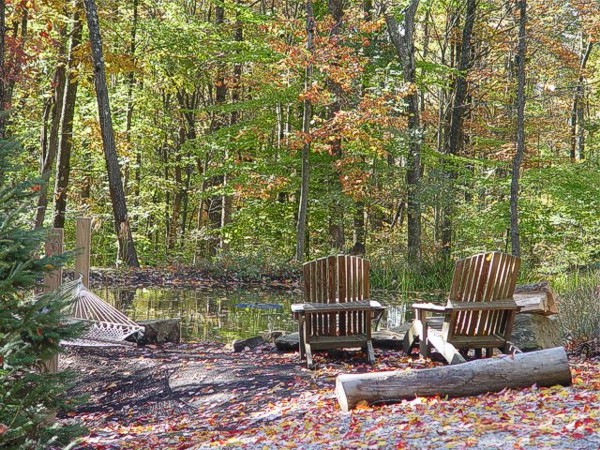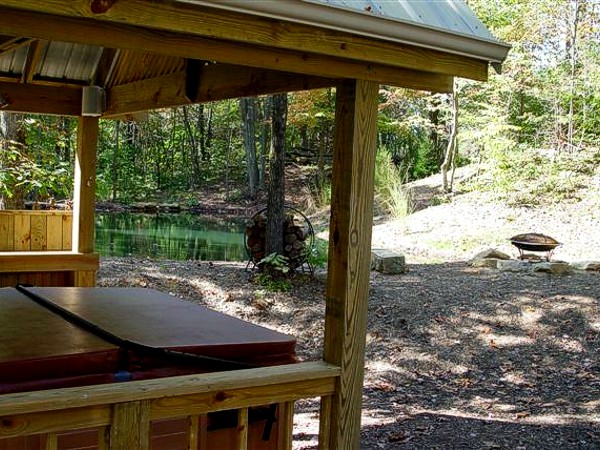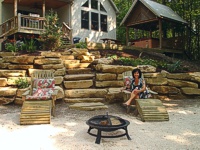 Still Waters
- Still Waters enjoys the same incredible views as Waters Edge and therefore is also highly recommended for those who desire breathtaking water views.
Maximum Occupancy: 2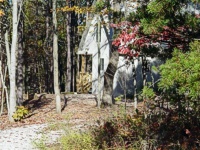 Waters Edge
- Waters Edge commands one of the best views on the property. Waters Edge is located along a ridge overlooking the main pond, gazebo and fire pit. Waters Edge has a six-person hot tub with panoramic views of the woods and pond
Maximum Occupancy: 2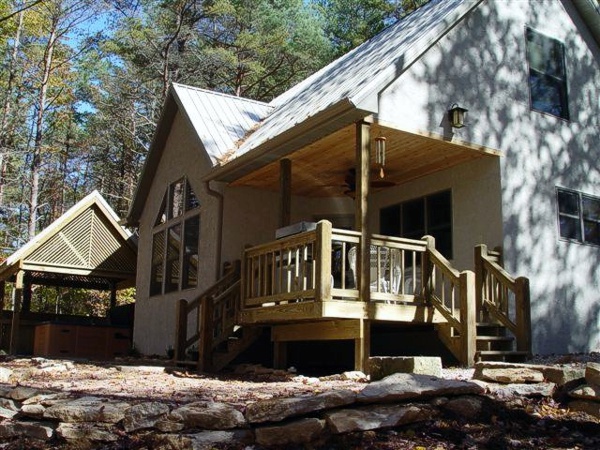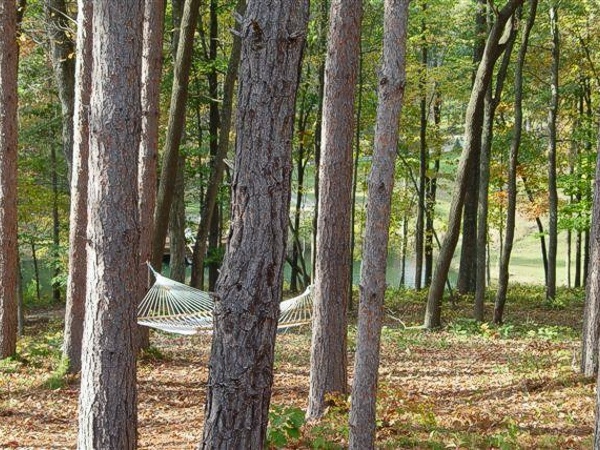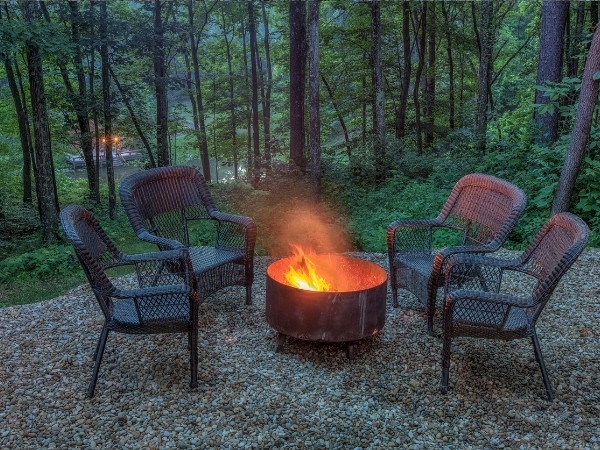 Combined Featured Amenites
(The most commonly requested Hocking Hills amenities are listed in bold)
•

Hot Tub


•

Wood Burning Fireplace


• Gas Log Fireplace
•

Big Screen TV


• Satelite Television
• DVD Player
•

Fire Ring


•

Air Conditioning


• Fishing On Site
• Swimming Lake/Pond On Site
•

Swimming Pool


• Pool Table
• High Speed Internet Access

• 1 Bedroom
• 2 Bedrooms
•

King Bed


•

Queen Bed


• Shower Only
• 1 Bath
• 2 1/2 Baths
• Gas Grill

•

No Smoking Inside


• Telephone
• Stereo System
• Board Games
• Movies
•

Game Room



Visitor Reviews
Rating

5 out of 5

Fantastic

Review Posted:

Feb 4

Date of Visit:

December

My parents are from Ohio, but I¿m from out of state. I planned a trip back to OH and wanted to spend a weekend with just my Mom and Dad to get the most out of my visit. I was in search of accommodations that would please my Mom as well as my Dad (and of course myself). I chose the Lakehouse at Cherry Ridge Retreat. Upon arrival we checked in at the main office and were kindly greeted by a person in the office, which was nice because typically all you get are keys left in an envelope (i.e. VRBO rentals). Prior to arrival I spoke with the owner/management about my expectations and they were very accommodating and descriptive on what the property had to offer. My Mother was extremely pleased with the cleanliness of the overall house ; especially the kitchen, bathrooms, bedrooms, and hot tub. The Lakehouse was fully stocked with everything needed in basic meal preparations and well thought out to anticipate what guests might need. My Father and I enjoyed how secluded we felt in the woods with a view of a beautiful lake. I was able to catch up with him on the deck and take in some of the wildlife that surrounds every part of the house. The house was designed for larger groups, but also was also accommodating for our needs without feeling too big, plus without the need to pay extra for unused space. I found the laminated information cards to be helpful and probably the reason why the house was in such good condition. In fact, I found the house to be better decorated and in better condition than most primary residences. I rent quite a few places in Colorado for skiing and this far surpassed the typical rental. I will certainly be a repeat customer and look forward to check out some of the other rentals offered by Cherry Ridge Retreat.
Rating

4 out of 5

Great Getaway

Review Posted:

Apr 22

Date of Visit:

January

I booked our trip a few months ago after looking at the website and hearing word of mouth. Pretty beautiful place. Long drive but it was worth it. Sadly everything in the area is spaced out very far apart. Was welcomed by the owner and she was very pleasant and accommodating. Very nice house rental and amazingly beautiful surroundings. Brought stuff to put in the kitchen but didn't need it. Everything and more was available. Live 3 1/2 hrs away but would come back. Noisy neighbors the two nights we were there but other than that, I would highly recommend Cherry Ridge. Thanks to the owners. We will be back.
Reviews are the subjective opinions of Hocking Hills visitors and not of HockingHills.com
Web Site:
www.cherryridgeretreat.com