September Skies
Sep 3, 2016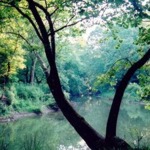 7:30pm. Please be on time.
Join us to look at the Milky Way, Mars and Saturn. Call if you wish to check on viewing conditions.
We will meet at Creekside Meadows then move to a second location together, because of this, all participants must arrive by 7:30pm.
Meeting Place: Creekside Meadows Parking Lot, 23833 Clear Creek Road, Rockbridge, OH 43149.
Age Range: All ages.
Cost: Free Event
Contact
185 Clear Creek Road
Rockbridge, Ohio 43149
Phone: 740-969-9001
Interest Tags
Outdoor Activity, Special Interest, Wildlife,
Additional Events
Nearby Activities and Attractions