All Caboose Train Ride
Sep 3, 2016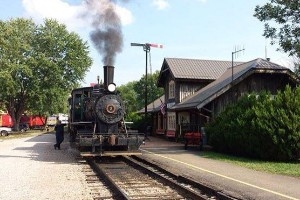 11 am - 2 pm
Ever wanted to ride a real caboose... Now is your chance. See what it was like riding the rails inside a caboose in our annual all-caboose train.
We grab all of the cabooses that are privately owned (as permitted) and operate our annual all-caboose. Usually we have about five cabooses in the train.
The train travels to East Logan and return with photo run-bys. A photo run-by is where everyone has the opportunity to de-train and photograph the train passing by before re-boarding. Seating is very limited. Each caboose holds no more than ten people maximum.
Tickets:
$25.00
Cost: $25 per person
Contact
33 W. Canal Street
Nelsonville, Ohio 45764
Phone: 740-249-1452
Interest Tags
Outdoor Activity, Family Oriented, Special Interest, Arts/Music/Film, Historical,
Additional Events
Nearby Activities and Attractions