2nd Annual Family Hog Roast 3D Archery Tournament
Sep 25, Sep 26, Sep 27, 2016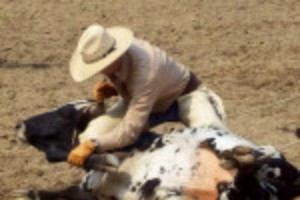 Come out for a great time . . . riding, food, music and more.
Saturday afternoon the ranch will be serving up a full-sized roasted hog, slow cooked to perfection on the smoker, while guests are asked to please bring a side dish to share.
3D Archery Agenda to be announced.
Cost: $20-175/ to camp or for cabin
Contact
6751 Hunterdon Rd
Glouster, Ohio 45732
Phone: 740-767-2624
Interest Tags
Outdoor Activity, Family Oriented, Special Interest, Wildlife,
Additional Events