Friday Morning Paws Walk
Sep 23, 2016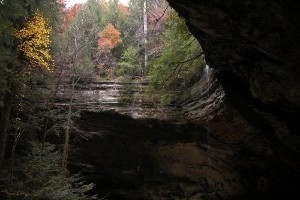 10 am.
Bring along your best behaved pup for a quiet stroll down to Ash Cave.
As we stroll we will take a close look at the Ash Cave area from your dogs perspective.
All dogs are welcome as long as they are well behaved and canine social and up-to-date on their shots.
Cost: Free
Contact
State Route 56
South Bloomingville, Ohio 43152-9756
Phone: 740-385-6841
Interest Tags
Outdoor Activity, Family Oriented, Special Interest,
Additional Events
Nearby Activities and Attractions