Hocking Hills Indian Run
Sep 17, 2016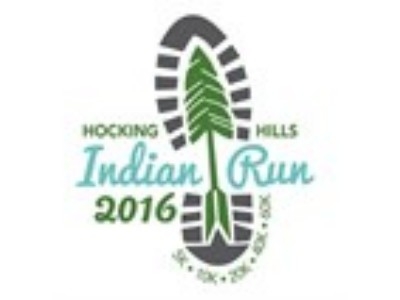 6:30 am Registration begins at the Hocking Hills State Park Dining Lodge.
The Indian run winds through vast wooded areas of the Hocking Hills State Park and Hocking State forest, crossing streams, deep gorges, shimmering waterfalls and lush forests, leading uphill and down. The Indian Run is the ultimate challenge to the runner's power of concentration.
7am for the 60k.
8am for the 40k.
9-11am The other races - 5k, 10k, and 20k are individual starts.
Each runner in these races has an individual start and finish time recorded for them therefore runners can choose to start their race any time within those two hours. 10k and 5k runners catch a bus at the Lodge to get to their start locations, and should plan to check in at registration 1/2 hour before beginning their races. All runners must check in with a human timer before beginning their race. All runners will be equipped with chip timing devices. Chip timing is used to record all runners' finish times.
All races meet and finish at the Hocking Hills State Park Dining Lodge, 20160 S.R. 664 S in Logan. Showers and refreshments will be available for runners after their races. Pets are welcome to run the course with you on a leash. Walkers are welcome at the Indian Run.
Cost: $25-$35 to race
Contact
20020 State Route 664 S
Logan, Ohio 43138
Phone: 740-385-9706
Interest Tags
Outdoor Activity, Family Oriented, Wildlife,
Nearby Activities and Attractions