Backwoods Fest
Sep 16, Sep 17, Sep 18, 2016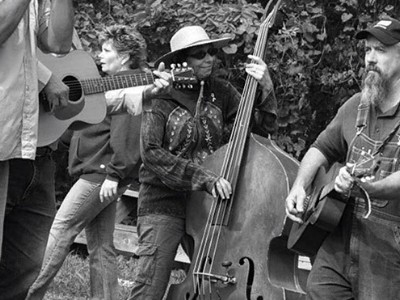 8am - 6pm Friday and Saturday,
8am - 5pm Sunday.
Over 300 vendors, more than 30 different kinds of food, a Corn Maze and -3- days of Bluegrass Music. 2pm Auction on Saturday with all proceeds donated to National Parkinson Foundation. 8am Church Service Sunday with Pastor Dave Helser and The Sodbusters.
Entertainers include The Sodbusters, Cedar Hill Bluegrass, Lewis Pride, Timberline, The Wayfares, Open Highway, Lukas Harlan, Muleskinners, Casey and The Bully Busters, and Fox and Hound.
Cost: $9/adult, under 10/free
Contact
8572 High Point Road
Thornville, Ohio 43076
Phone: 740-246-4709
Interest Tags
Outdoor Activity, Family Oriented, Special Interest, Arts/Music/Film,