Seeds of Summer Wine and Canvas
Sep 15, 2016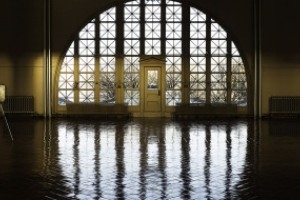 5:30 - 8:00pm.
Wine and Canvas every 3rd Thursday September 2016 through May 2017.
September is the Seeds of Summer. As the summer draws to a close, let us reflect on the natural world and the incredible cycle of life around us as we create beautiful and individual dandelion images. We will begin by painting colorful backgrounds and then add dandelion puff balls blowing in the breeze. Do not forget to make a wish... What a wonderful way to wind down the summer. Education Director Lyn Stanton will be showing folks how to create their own unique acrylic paintings. And we will be serving wine ($5.00 per glass or $20.00 per bottle). Each session will be different and we will create a specific image.
Advance registration is required. Call or email lyn@dairybarn.org to secure spaces. Please include your name, number, email address and number of people in your party. Payment can be made at the event by cash or check.
Cost: $25.00/person. Advance Reg
Contact
8000 Dairy Lane
Athens, Ohio 45701-9393
Phone: 740-592-4981
Interest Tags
Special Interest, Arts/Music/Film,
Additional Events
Nearby Activities and Attractions