Easy Riders Rodeo 2016
Sep 1, Sep 2, Sep 3, Sep 4, Sep 5, 2016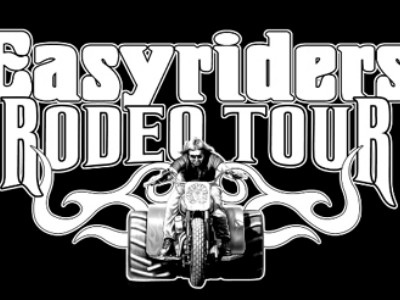 12pm - 1 am Thurs, Sep 1
9am - 1am Fri/Sat/Sun, Sep 2/3/4
9am - 12pm Mon, Sep 5
It is the original outdoor Biker Rally from Easyriders Magazine. Often imitated, never duplicated. All tickets except gold rush sold at the gate. No advance sales.
18 and over only strictly enforced. North Americas Wildest Biker Party.
Gold Rush Packages available.
Camping $50-90 per person.
Single Day Entry - $20- $25 per person.
Parking - Free to $60 based on vehicle.
Cost: Prices Vary
Contact
344 Fairgrounds Road
Chillicothe, Ohio 45601
Phone: 800-962-9857
Interest Tags
Outdoor Activity, Special Interest,
Nearby Activities and Attractions