Art Journaling with Barbara Fisher- Light. Bright.
Oct 6, 2016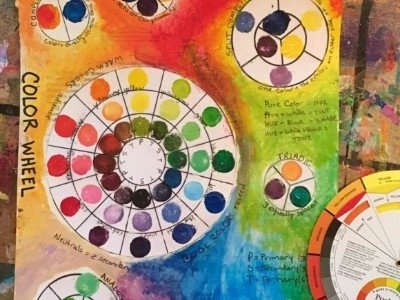 5-8pm.
Light. Bright. Dark. Mark: Color theory and Practice in Mixed Media.
Learn how to use color in layers effectively by memorizing the color wheel. Are you confused by the difference between warm colors, cool colors, neutral colors, bright colors, dark colors, tints, hues, tones and all the color terminology in between. Come and become demystified and learn how to choose colors that will work together to make your artwork or any thing you decorate POP.
Participants will be provided with heavy weight watercolor paper and various paints and mark making tools. Participants may purchase additional paper to work on at home to add to their journals.
It is recommended that participants bring an 11 X 17 portfolio or folder to hold art work.
Cost: $35-40 per person
Contact
8000 Dairy Lane
Athens, Ohio 45701-9393
Phone: 740-592-4981
Interest Tags
Family Oriented, Special Interest, Arts/Music/Film, Historical,
Additional Events
Nearby Activities and Attractions