Rural Ohio Appalachia Revisited - ROAR Day
Oct 29, 2016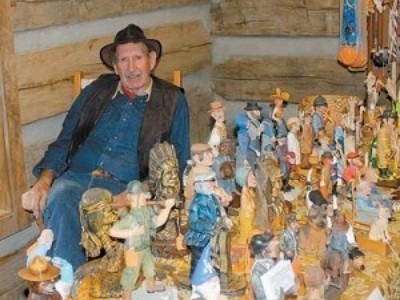 10am - 4pm.
Celebrate the Appalachias - the crafts, music and food.
ROAR Day will feature a wide variety of local crafters demonstrating their skills. Guests can expect to see pottery being turned, wool spun into soft yearn, and artistic drawings on slate.
Visitors also can enjoy the sound of local musicians as they play tunes from long ago. Vendors will set up throughout the park, including the old one-room Hope School House, shelter house in the main area, as well as at the beautiful new Lake Hope Dining Lodge.
The park's nature center will be hosting events for the younger crowd. Kids are encouraged to participate in a nature-themed costume contest, decorate pumpkins or join the fun of jumping into a pile of straw to find hidden treasures.
Cost: Free
Contact
27331 State Route 278
McArthur, Ohio 45651
Phone: 740-596-5253
Interest Tags
Outdoor Activity, Family Oriented, Special Interest, Arts/Music/Film, Historical,
Nearby Activities and Attractions