Hocking Halloween Campout
Oct 27, Oct 28, Oct 29, 2017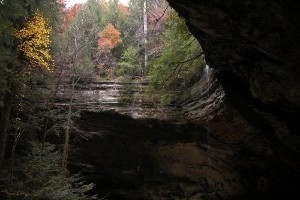 Hocking Halloween Campout 2017 Events for registered campground or cottage guests of the Hocking Hills State Park.
On Friday Join us at the Haunted Hocking Spirits of Ash Cave and find out if Ash Cave is really haunted or if it is something else. This program does contain ghost stories. Please, no pets at Haunted Hocking.
On Saturday
11:00 am - 12:00 pm. Pumpkin decorating at the Old Man's Cave Shelter house. Intended for children 12 and under. Adult Supervision required.
1:00 - 4:00 pm. Hayrides through the campground. Starts at main shower house.
6:00 pm Costume parade at the amphitheater.
7:00 - 8:00 pm Trick or Treat in the campground with the Best Decorated Campsite award given at 8:00pm.
8:30 pm. Halloween movies at the Amphitheater. Family Fun.
Cost: camping/cabin fees, free event
Contact
State Route 56
South Bloomingville, Ohio 43152-9756
Phone: 740-385-6842
Interest Tags
Outdoor Activity, Family Oriented, Special Interest, Wildlife,
Additional Events
Nearby Activities and Attractions