Cowboy Mounted Shooting at Smoke Rise Ranch
Oct 23, Oct 24, Oct 25, 2016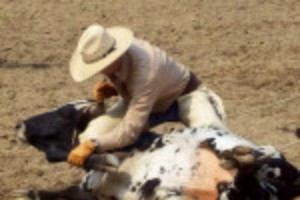 No worries if you are new to this, there will be plenty of practice and demonstrations. And hold onto your hats, this is a great chance for the competitors to come practice, too.
Friday
Open Arena for Warm Ups
Saturday
Clinic and Demonstration with Practice Runs
Competition
Potluck Cowboy Dinner
Sunday
Cow Working Practice
Also available in October.
Cost: $20-175/ to camp or for cabin
Contact
6751 Hunterdon Rd
Glouster, Ohio 45732
Phone: 740-767-2624
Interest Tags
Outdoor Activity, Family Oriented, Special Interest, Wildlife,