The Fundamentals of Paranormal Investigation Class
Oct 22, 2016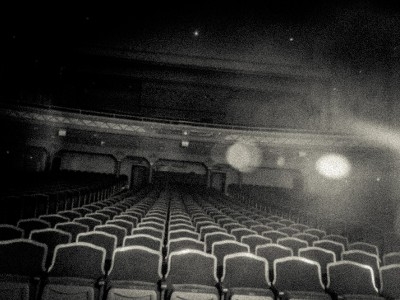 4-6pm is class.
9:30pm-12am is Paranormal Investigation
If you enjoy a good Halloween scare, you will not want to miss this class. Introduction to Paranormal Investigation will put you in the middle of an actual paranormal investigation. Participants will learn how to capture evidence in a safe, respectful, well-organized investigation. The experience begins with a two hour class followed by an actual investigation at the Twin City Opera House.
Students can participate in the class only, or do both the class and the investigation. Transportation from Hocking College to the Twin City Opera House and back will be available free of charge. The Hocking shuttle will leave campus at 6:30pm and return at approximately 1am. A dinner stop will be made, dinner is not included in the cost of the class.
Cost: $25/class, $35/investigation
Contact
3301 Hocking Parkway
Nelsonville, Ohio 45764
Phone: 740-753-7132
Interest Tags
Special Interest,
Additional Events
Nearby Activities and Attractions