Second Half in a Day Hike
Oct 22, 2016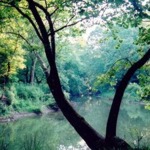 10am.
We will hike 7-miles on the trails and see a variety of habitats along the way. Hikers who complete this hike and the September 3rd hike will have hiked all the trails at Clear Creek.
Portions of this hike will be difficult. Please be prepared. Bring drinking water and trail snacks.
This hike is not recommended for Children. Pets are not permitted. Please call for additional information.
Meeting Place: Creekside Meadows Parking Lot, 23833 Clear Creek Road, Rockbridge, OH 43130.
Age Range: Adults.
Cost: Free Event
Contact
185 Clear Creek Road
Rockbridge, Ohio 43149
Phone: 740-969-9001
Interest Tags
Outdoor Activity, Special Interest, Wildlife,
Nearby Activities and Attractions