Midnight at Moonville
Oct 15, 2016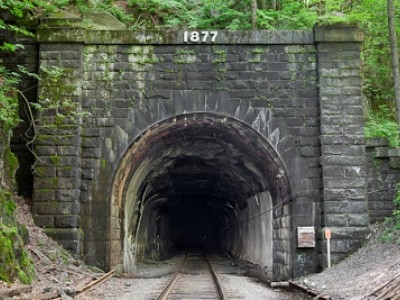 6pm to 12am.
Taking place in the haunted Moonville Tunnel near Lake Hope State Park.
Halloween-themed event will include regional craft vendors, local cuisine, local history presentations, dramatic storytelling, wagon rides and a demonstration of paranormal investigation techniques by respected paranormal research groups.
Local musicians Chris Keesey and Todd Martin will perform acoustic sets inside the tunnel.
The same day as Lake Hope State Park's Annual Fall Hike. Parking will be at Lake Hope State Park, with shuttles taking visitors to and from their vehicles. There will be vendors set up inside the Tunnel and along the rail trail.
Cost: Free Admission
Contact
27331 State Route 278
McArthur, Ohio 45651
Phone: 800-596-4459
Interest Tags
Outdoor Activity, Family Oriented, Special Interest, Arts/Music/Film, Wildlife,
Nearby Activities and Attractions