Introduction to the Art of Stained Glass
Oct 12 (Wed) thru Nov 16 (Wed)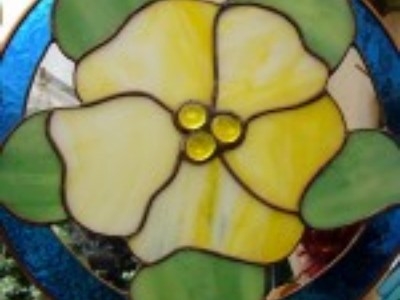 2-4pm and 5:30-7:30pm
Greta and Marc Hanesworth have years of experience teaching stained glass and will be your instructors.
Students will create their own simple stained glass project. Greta will instruct students on the basic techniques needed as well as other tricks of the trade. This series is great for people with no experience, or for folks with a little background, looking to practice their skills.
There is a $20 automatic materials fee and a $100/$90 instructional fee. Attendants of the class will learn the very basic techniques of stain glass and complete one project by the end of the 4 weeks. All materials will be provided by the Dairy Barn and the artists. Safety glasses will be provided but if participants have a pair of safety glasses they are fond of, they are welcome to bring them. Participants should dress comfortably and avoid flowing or overly loose clothing as they will be working with soldering irons and other potentially catching materials.
Cost: $110-120/person
Contact
8000 Dairy Lane
Athens, Ohio 45701-9393
Phone: 740-592-4981
Interest Tags
Family Oriented, Special Interest, Arts/Music/Film, Historical,
Additional Events
Nearby Activities and Attractions