Beginning Pottery: Intro to Throwing on the Wheel
Oct 11 (Tue) thru Dec 6 (Tue)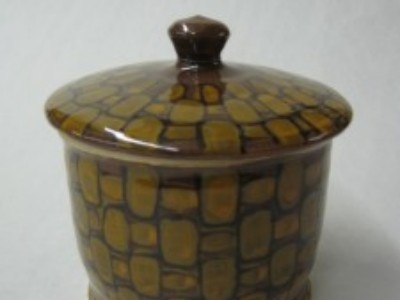 5:30-7:30pm Tuesdays (8 sessions)
Kelly Shaw is the Instructor and this class will be the first class scheduled in our newly renovated ceramics studio.
This class is for beginners. It is the class for people who have never thrown on the wheel, and folks who have not thrown in a long time, or who are still getting the hang of the basics. Participants will learn or refresh the basic techniques of throwing on the wheel and learn a multitude of forms. Handle pulling and surface treatment will also be a prominent element of this course. Participants who advance through the basics will have opportunities to learn how to throw attachments like spouts and feet, and other forms like lids. Being enrolled in this course also entitles participants to schedule studio time outside of class at no additional cost.
The materials cost is $80 for this workshop. this provides participants with up to 50 lbs. of clay. their own starter set of potter tools, a bisque and glaze firing and use of any glaze in house. Participants will also choose a new dipping glaze color together for their class to share. Participants will have access to other glazes as well. The clay used will be a white, high fire, stoneware. The instructor fee is $140 or $126 for members.
Cost: $206-$220 per person
Contact
8000 Dairy Lane
Athens, Ohio 45701-9393
Phone: 740-592-4981
Interest Tags
Family Oriented, Special Interest, Arts/Music/Film, Historical,
Additional Events
Nearby Activities and Attractions