Scrapbooking Crops at Adena Mansion and Gardens
Nov 5, 2016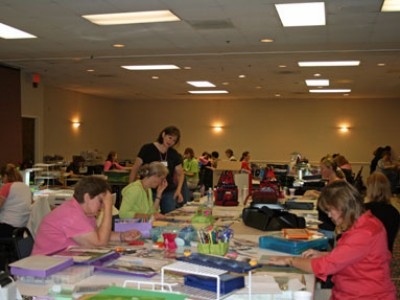 9am - 9pm
Do you find yourself constantly interrupted when trying to scrapbook at home? Adena Mansion and Gardens has the solution for you.
Join us for 12 peaceful hours and scrap those wonderful memories of families, friends, vacations, and more. Reservations are now being accepted for our 2016 season: March 19th, March 26th, November 5th and November 12th.
Lunch and dinner will be provided, along with snacks throughout the day. Scrappers will each have their own 6-foot table so they can spread out, electrical and WiFi access and everyone will receive a welcome gift and be eligible for door prizes from participating vendors.
Reservations and advance payment are required and can be made by calling. Visa, MasterCard or Discover accepted. Email info@adenamansion.com.
Cost: $55/person Reservations Req
Contact
847 Adena Road
Chillicothe, Ohio 45601
Phone: 740-772-1500
Interest Tags
Special Interest, Arts/Music/Film,
Nearby Activities and Attractions