Art Journaling with Barbara Fisher- Clarity. Chaos
Nov 3, 2016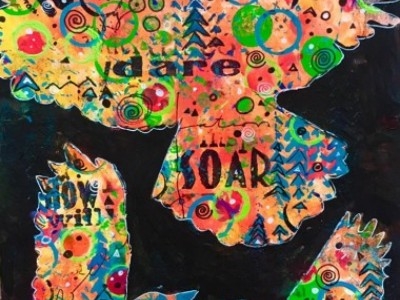 5-8pm.
Clarity from Chaos: Layered Backgrounds from Stencils, Stamps and other Mark Makers.
Learn about additive and subtractive stencil techniques, using stamps, pens and pencils to make marks, spray inks and acrylic inks to make a colorful, attractive background that you can then turn into a striking journal page/art piece. There will be discussion of making your own stencils and stamping with found objects.
Participants will be provided with heavy weight watercolor paper and various paints and mark making tools. Participants may purchase additional paper to work on at home to add to their journals. It is recommended that participants bring an 11 X 17 portfolio or folder to hold art work.
Cost: $50 per person
Contact
8000 Dairy Lane
Athens, Ohio 45701-9393
Phone: 740-592-4981
Interest Tags
Family Oriented, Special Interest, Arts/Music/Film, Historical,
Additional Events
Nearby Activities and Attractions