Layering Words
Nov 2, 2016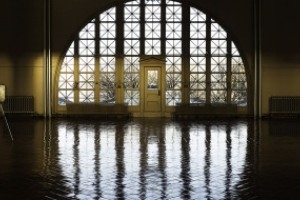 6-8pm. Bring a notebook and favorite writing utensil.
Layering Words: A Poetry Workshop with Poet Wendy McVicker. Ohio Arts Council Artist in Residence and local Athenian Poet Wendy McVicker will lead the groups i composing individual prose inspired by the Mastery: Sustaining Momemtum exhibition.
This writing workshop is for Adults. A second workshop will be offered free to our area teens.
The Mastery exhibition in the Dairy Barns Sauber gallery features collections of large contemporary quilts by 12 master quilters. Participants will have the opportunity to be inspired by this magnificent show and reflect on the possibilities of material, texture, color, and master craftsmanship. Integrating the dimension of the spoken word, Wendy will engage participants in a collaborative poetry reading and invite them to stir their own words to life. With a little luck, participants will leave feeling invigorated and inspired to continue working on their pieces.
On Thursday November 17th, participants from both workshops are invited back to the Barn in addition to the general community and the city poet laureate for a public poetry reading event. We hope that workshops participants will take the opportunity to share the pieces they began in the gallery with the community. Participants will be encouraged to share the works they began in the workshops and have refined in the time since. By bringing area teens, adult poets, and writers together, our hope is that they will share and learn while being inspired by our Mastery artists. We will invite the workshop participants, the community, the State of Ohio Poet Laureate, Dr. Amit Majmudarand Athens Poet Laureate, Alison Stine to visit the exhibition and to write something to share at our November 17, 2016 reading event.
Cost: $15.00/registration required
Contact
8000 Dairy Lane
Athens, Ohio 45701-9393
Phone: 740-592-4981
Interest Tags
Special Interest, Arts/Music/Film,
Additional Events
Nearby Activities and Attractions