Fall Hiking Series - Burr Oak
Nov 19, 2016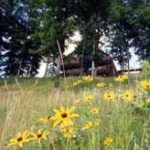 10am.
Cooler temperatures, change of color in the trees, the crips sound and smell of leaves under your feet - It Is Hiking Time.
Come and experience the season of Autumn in the park. Each hike will explore a different section of trail at Burr Oak. All hikes are 3-4 miles long.
Meet at Ranger Office.
Cost: Free Event
Contact
Rt. 2, Box 159
Glouster, Ohio 45732
Phone: 740-767-3570
Interest Tags
Outdoor Activity, Family Oriented, Special Interest,
Additional Events