Prelude to a Kiss by Garrett Players
May 19, May 20, May 21, 2017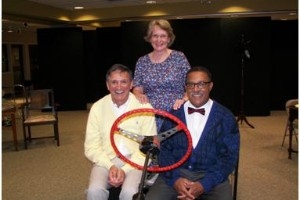 7pm Fri/Sat.
2pm Sun.
by Craig Lucas. Directed by Allyssa Benson.
At Peter and Ritas wedding, a mysterious old man insists on kissing the bride. While honeymooning, Peter gradually realizes that the woman by his side is not his wife. The wedding kiss caused Ritas soul and the old mans to change places. Peter must track down the old man and free his young loves spirit trapped in an aging and diseased body before it is too late.
Suitable for adults and teens.
Cost: Free Event
Contact
219 North Broad Street
Lancaster, Ohio 43130
Phone: 740-653-2745
Interest Tags
Special Interest, Arts/Music/Film,
Nearby Activities and Attractions