Metro Five-0: Level 4 Butterfly Monitoring
Jul 9, 2016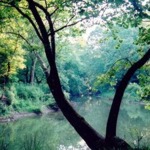 9:30 am.
Take a 2.5 mile walk and help to monitor a ridge top butterfly transect. Age 50 and older.
Be prepared to hike hilly, uneven terrain. Bring drinking water. Butterfly activity is weather dependent.
Meeting Place - Fern Parking Lot, 22937 County Road 116 (Clear Creek Road), Rockbridge, OH 43149
Not wheel chair accessible.
Cost: Free Event
Contact
185 Clear Creek Road
Rockbridge, Ohio 43149
Phone: 740-969-9001
Interest Tags
Outdoor Activity, Special Interest, Wildlife,
Additional Events
Nearby Activities and Attractions