Tree Identification - A Day in the Woods
Jul 22, 2016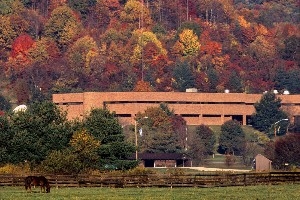 9am - 3:30pm
Lunch and supplies provided.
Location: 3301 Hocking Parkway, Nelsonville, OH
Learn leaf and other characteristics to identify trees.
Use a leaf key to aid in tree identification.
Explore the diversity of trees found on sites from floodplain to upper elevation.
Learn to use branching, form, location and other characteristics for tree ID.
Cost: $10/per Register by 7/18/16
Contact
3301 Hocking Parkway
Nelsonville, Ohio 45764
Phone: 740-710-3009
Interest Tags
Outdoor Activity, Family Oriented, Special Interest,
Nearby Activities and Attractions