Six Hours at Chestnut Ridge
Jul 16, 2016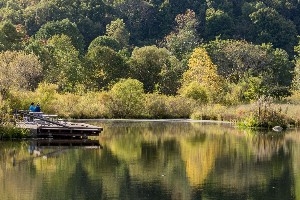 11am - 6pm.
Timed race where individuals/teams try to complete as many laps of the Mountain Bike Trail as possible within the 6-hour time limit.
The individual or team to cross the finish line first with the most laps before the 6PM cut-off wins. The course will consist of approximately 8 miles of singletrack and 1.5 miles of double track (field). The race will be timed using RFID chips attached to cloth number bibs. Le Mans style start. Laps completed after the 6 hour cut-off will not count towards total laps.
Meeting Place - Mountain Bike Trail, 5062 Mason Road Northwest, Carroll, OH 43112
All Ages. Not wheel chair accessible.
Cost: Free Event
Contact
8445 Winchester Road N.W.
Carroll, Ohio 43112
Phone: 614-508-8111
Interest Tags
Outdoor Activity, Family Oriented, Special Interest,