Music in Worthington Park Gazebo
Jul 15, 2016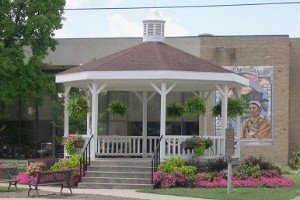 7pm (possible opening act at 6:30pm)
Music in the Park summer music series.
Friday night concerts in downtown Logan at the corner of Market and Main Streets. Featuring a mix of country, bluegrass, classic rock and Western Swing.
July 15th - Family Heritage Gospel
July 22nd - HB 7 Classic Rock
July 29th - Country Jubilee Classic Country
August 5th - Hocking Valley Bluegrass Boys
August 12th - Mike Sigler and Nashville North
August 19th - Persuaded Southern Gospel
Food and beverages for sale in the park by donation by volunteers with the Hocking Hills Inspire shelter with coffee sales benefiting the Smith Chapel Food Bank. Alcohol is prohibited.
Park Seating is limited so lawn chairs or blankets are recommended. Picnics are permitted in the park. Concerts generally proceed rain or shine.
Cost: Free Event
Contact
Corner of Main & Market Sts.
Logan, Ohio 43138
Phone: 740-746-8233
Interest Tags
Outdoor Activity, Family Oriented, Arts/Music/Film,
Additional Dates for this Event
8/12, 8/19
Nearby Activities and Attractions