Rib Ruckus and Gate to Gate 5k Race
Aug 13, 2016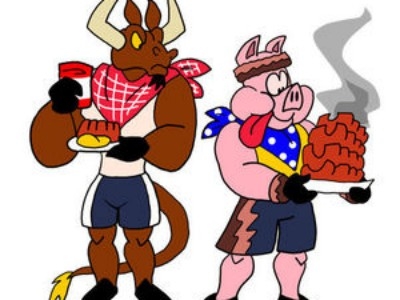 8am until .......
A Dayful of Fun...
Spend the day in the huge front lawn of Gabriel Logan Manufacturing Solutions (1689 E. Front Street, Logan, OH) with family fun, live music, classic car cruise-in, delicious BBQ, a kid zone with inflatables, vendors, beer and so much more.
Gate to Gate 5K registration at 8am.
Shuttles to race start depart at 830am.
Race Starts from Chieftain Drive gates 9am.
Rib Ruckus Gates open at 12pm.
Main Stage featuring 23 Southbound at 1pm,
Kat and the Road Dawgs at 330pm,
Acoustic Avalanche at 445pm,
Classic Rock by HB7 at 630pm.
5k Race registration $30/adult. $15/kids 12 and under
Cruise-In registration $15 - includes prizes to top 25 cars, dash plaques and 1 free entry to Rib Ruckus.
Cost: $5/general, $12/includes meal
Contact
427 West Hunter Street
Logan, Ohio 43138
Phone: 740-592-6612
Interest Tags
Outdoor Activity, Family Oriented, Special Interest, Arts/Music/Film, Spectator Sports,
Nearby Activities and Attractions