Live Music at the Millstone
Aug 12, Aug 13, 2016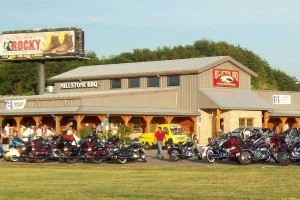 6-9pm.
Live music on the patio. Enjoy LIVE music every Tuesday, Friday and Saturday nights at the Millstone BBQ.
August 12- Michael Smith
August 13- Spencer & Walt from Trip Dog
August 16- Quazzimojjo
August 19- Jason Gillum
August 20- Jake Binegar
August 23- Full Circle
August 26- Lee Gantt
August 27- Byrd Manring
August 30- Five Foot Forward
September 2016
September 2- Rockbridge Crossing
September 3- Alan Reed
September 9- Mothman
September 10- Charlie Tatman
September 16- Lee Gantt
September 17- Ben Bryant & Ryan Smith
Byrd Manring will perform.
Cost: Free Music
Contact
12790 Grey Street
Logan, Ohio 43138
Phone: 740-385-5341
Interest Tags
Family Oriented, Special Interest, Arts/Music/Film,
Additional Dates for this Event
9/9, 9/16
Nearby Activities and Attractions